Main Content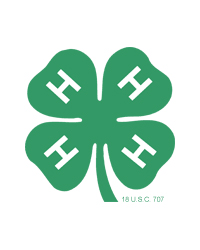 Drawing roughly 20,000 visitors annually from the tri-state area, the Gloucester County 4‑H Fair has become a star attraction for South Jersey. The fair has come a long way since 1947, but it remains true to its original purpose. While the characteristics of Gloucester County have changed dramatically and there are fewer rural areas, the Fair still brings the feeling of an "old-time country fair," which is now a new experience for many.
Each year, a wide variety of activities are planned to encourage participation by agricultural and commercial exhibitors. Visitors are welcome to enjoy the equestrian, livestock and other 4‑H projects exhibited in arenas, pens and stalls and demonstrated through shows and competitions. For only one parking fee, Fair attendees can take advantage of all four-days of Fair to discover the many facets of Gloucester County, the 4‑H Fair and "Jersey Fresh – Jersey Grown" products.
Visitors are also invited to join in the celebration of the accomplishments of 4‑H children who have worked throughout the year on a wide variety of educational programs. Visitors enjoy the agricultural exhibits and contests for which our fair is known. In addition, visitors can see endless displays of 4‑H projects, look forward to daily rides and games, magic shows, musical acts, tractor parades, and craft exhibits, demonstrations and sales. Food vendors provide fair goers with a variety of choices, including a nightly barbeque that is complemented with sides of locally grown produce and locally made desserts.
Animals are everywhere you look—from barn exhibitions, displays and contests, to the Horse Show Rings. Visitors can watch our equestrians lead their horses in exercises in precision, place an auction bid on a hog, lamb, goat or steer raised by a 4‑Her, watch the judging of the rabbit and goat shows, learn all about cows from dairy and beef club members, cheer for their favorite in the dog obedience class, learn how to raise an exotic bird from members of the exotic bird club, or slither around to the reptile club exhibit. As a sign of the changing times, there are also many non-traditional 4‑H clubs to see and learn about as well.
All in all, during the four days of this event, Gloucester County 4‑H sponsors numerous exhibits, displays and contests for the public:
Announcing the 4‑H Key and County Ambassadors
Parade of 4‑H Clubs
Horse Shows/Events:

Dressage Competition
Horse Management Contest
Stall/Barn Decoration Contests
Horse Costume Contest
Exceptional Rider Horse Show for youth with special needs
Western Horse Show
Hunter Show
Versatility
Knock Down-and-Out Competition
Draft Horse Pull
Non-competitive "Cloverbud" Exhibitions

Rabbit, Cavy, and Small Animal Shows
Dog Shows
Dairy Show
Herpetology Show
Poultry Show
Sheep Show
Poultry show
Goat Show
Hog Shows
Annual Livestock Auction
And much more…
For more information, visit the Gloucester County 4‑H Fairgrounds on Facebook.